OLYMPIC PARK SITE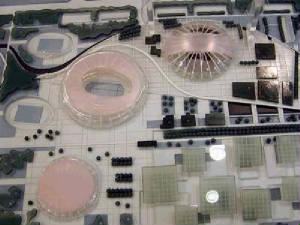 CULEMBORG OLYMPIC PARK WILL BE THE HEART OF THE OLYMPIC ACTION
The Olympic Park

The Olympic Park situated on a former naval base used during World War II, lies at the heart of Cape Town's plans for the 2016 games.

The site is situated just 10 mins from the city centre and eleven minutes from Cape Town international airport and will provide a compact, secure and easily accesible home for the Games.

Seven new venues will be situated within walking distance of each other, allowing competitors and spectators alike to experience the unique atmosphere of an Olympic Games.

The main 80,000-seat Olympic Stadium will host the Opening and Closing Ceremonies, as well as the Athletics events.It will sit alongside much needed 16,000 seat Aquatic Centre which will be deisgned specifically for the future needs of all aquatic athletes in South Africa.

The main indoor arena will comfortable seat 17,000 and will remain as a future venue for concerts,indoor exhibitions and various world championships for indoor sports.

Two multi-sport arenas will be the setting for Handball, Badminton and Rhythmic Gymnastics. The Park will also house the Olympic Village, providing accommodation for every competitor and official, with 80 per cent within 20 minutes of their event venues.

Large open parks, gardens and spaces for the public will create a lively and beautiful atmosphere for all spectators and athletes and will be located around the Olympic River to run the full length of the Olympic Park.

The Olympic Spear Line, a new high speed train system featuring five dedicated Olympic lanes will allow spectators to travel to the City Centre in less than ten minutes. This wil be supported by a well located bus complex and a park and ride scheme.

The world will meet at the Cape Town Olympic park and the venues and facilites will provide a legacy and future for the entire countries aspiring athletes.