The Olympic Games have never before been staged in Africa. We believe that bringing the Games to Cape Town is an achievable dream which matches and fulfills de Coubertin's grand vision. Cape Town is one of the world's most naturally beautiful cities, and its physical and human characteristics make it ideally suited to host the games.

A 2016 Games in Cape Town would give new expression to the Olympic Movement, by demonstrating its power as an important social force through its capacity to make a significant difference to the lives of underprivileged people. It would focus on the development of people and the advancement of human dignity and opportunity.

Cape Town recognised the social and economic injustices wrought on its people by the apartheid system, and is committed to ensuring that every aspect of the Olympic process contributes to improving the quality of life of the people in the city, region, nation and sub-continent. Particular emphasis is placed on on communities which are most disadvantaged. Hence the primary theme of the Cape Town 2016 Olympic Bid is "people development".

Accordingly, our Olympic plan is an integrated sustainable development programme which moves the city away from its apartheid past. It would be a catalyst for a greater degree of economic growth in its region than would be the case in a more developed part of the world. The Bid is clearly situated within the framework of President Nelson Mandela's Reconstruction and Development Programme, designed to overcome the unfortunate historical legacies of apartheid.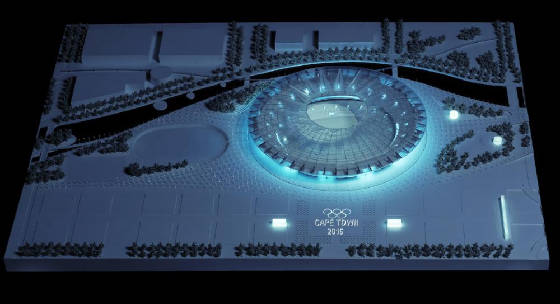 The Bid Charter

The Bid Charter, recognising the current social and historical juncture of South African development, commits the Cape Town 2016 Olympic Bid to eight key principles:

1. Using the opportunity of the Bid and hosting the Games to promote the political, social and economic development and the people in the region and to promote the principles of the Reconstruction and Development Programme (RDP).
2. Enhancing the empowerment of people through skills transfer, promoting development programmes for sports coaching and management, facilities management and environmental management.
3. Promoting business with previously disadvantaged social groups, as well as small and medium enterprises.
4. Involving all levels of the public in meaningful processes of consultation with particular reference to the planning, design, development and management of venues and facilities.
5. Promoting affirmative action in the appointment and development of staff and in so doing advancing people from historically marginalised groups.
6. Providing for sound and sustainable environmental management for all Bid-related activities and promoting environmental education and awareness.
7. Promoting opportunities for youth and culture through the development of sport in the spirit of the Olympic Movement.
8. Reflecting honesty and transparency in all our activities.

The Bid Charter is a discussion document and is reviewed on an ongoing basis by the communities of Cape Town.